Market and Consumer Research
Eye tracking as simple as an online questionnaire
Effortful Eye Tracking is history
The measurement of viewing orders has been an integral part of qualitative market research for many years. Most market research institutes use their own laboratories – too complex, too expensive? Our Eye Tracking Technology can be used anywhere and anytime via webcam.
Simplicity
Everything you need runs right in your browser – from designing your study to ana­lyzing the results. The same goes for the parti­cipants. Taking part in your study is as simple as opening a website.
Speed
Let your test subjects partici­­pate in your studies from home, all at once, anytime, from everywhere. A study that used to take weeks can now be done in days or even hours to match your pace of development.
Scalability
Whether you want to test your stimulus on a group of ten or a thousand people doesn't matter anymore. Your amount of work remains the same.
Novelty
Always use the latest state-of-the-art algorithms and soft­ware instead of piling up old hard­ware. Perfor­mance boosts are also applied to your already recorded data.
Reach
Utilize the potential of the world wide web and reach out to millions of potential partici­pants for your target demo­graphy.
Authenticity
Prevent the Hawthorne effect and avoid any user data bias that is due to a foreign environ­­ment or un­­acquainted hard­­ware.
Ad testing
Test the impact of your or your customer's advertisement or pre-test prototypes with hundreds of subjects with a few mouse clicks to:
Increase response rate and brand awareness
Optimize brand visibility and recall rate
Find blind spots
Unlike with hardware-based eye tracking, Eyezag's webcam-based eye tracking makes it economically viable to track a representative sample of your target audience to get statistically significant results.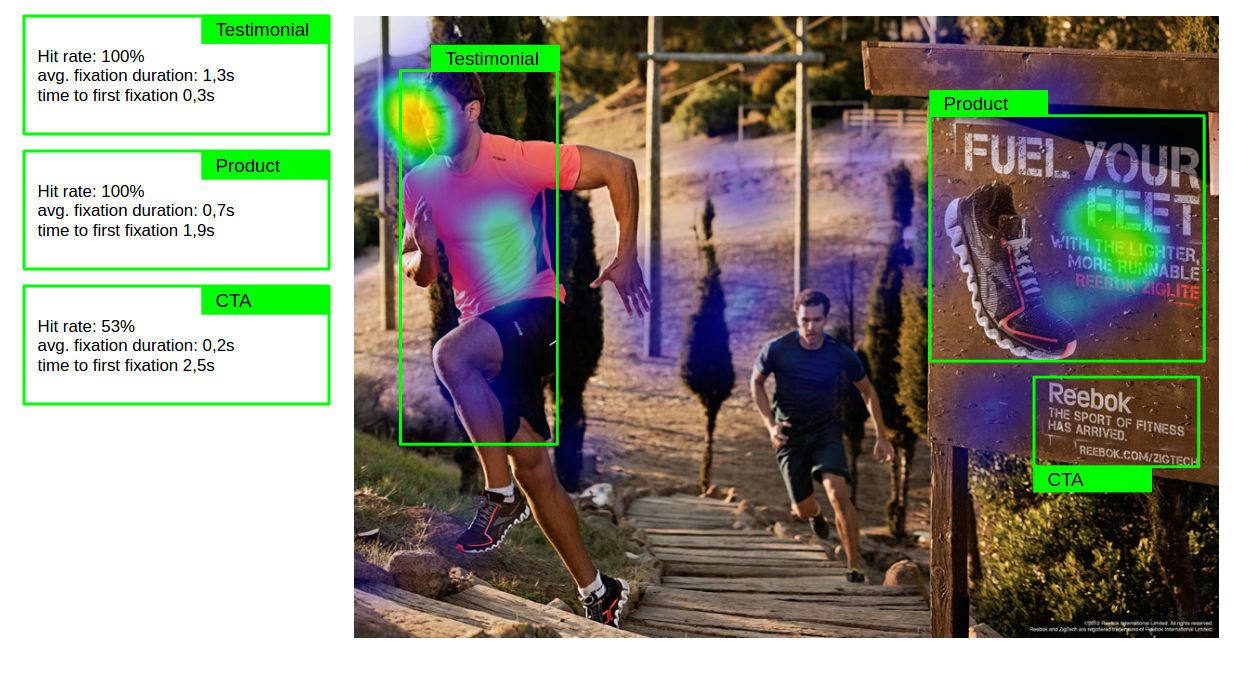 Video Testing
Efficiently test commercials or image films with a broad audience to:
Select the best cuts and shots from your raw footage
Validate storyboards
Increase brand awareness
Eye tracking is perfect to find problems at an early stage in the editing process – even better when it's run by Eyezag in the native environment of the viewer.
More applications
Eye tracking applications in market and consumer research may also include
Packaging
Point of Sale (POS)
Shelving
Print media
Advertising effectiveness
Product Placement
We'd love to hear your success stories or pains with eye tracking – give us a call or join us for coffee.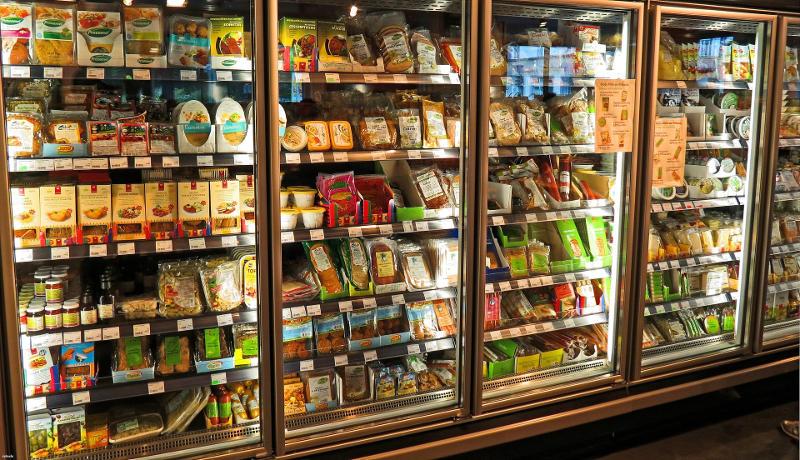 Applications
Learn more about the application of webcam eye tracking